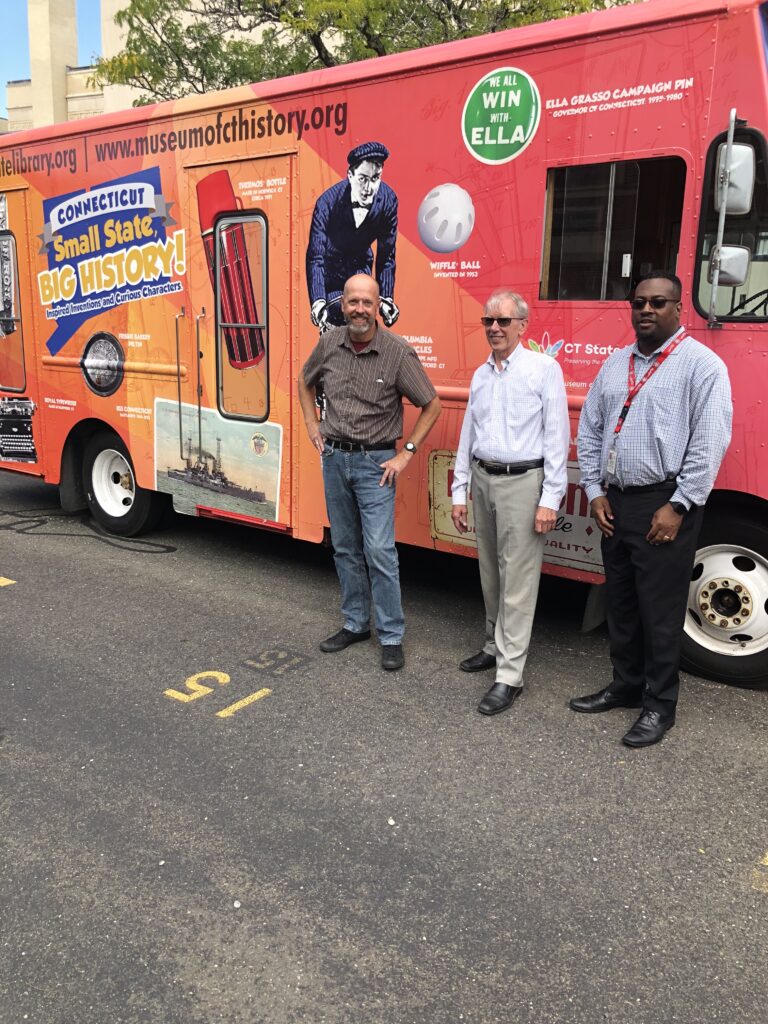 The Connecticut Heritage Foundation has initiated a go-fund-me campaign for restoration of the used bookmobile recently purchased to support outreach efforts in a project called "History on the Move".
The Connecticut State Library and the Museum of Connecticut History need your help!!

The Museum of Connecticut History has fascinating artifacts on display but not every school can get their students to Hartford to see these treasures first hand. By helping us refurbish our old bookmobile, the Museum Curator/Outreach Librarian can load it up with promotional materials and samples to present wonderful programs at schools, community centers, fairs and other locations  around the state. Any amount will help; if you choose to donate to this cause, please leave your name and a short message so we can account for those who donated to the project.  If you choose to stay anonymous, that is fine as well.  We have set a goal of $20,000 which will cover the restoration project.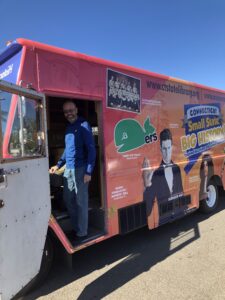 Click on the image to Help Bring History Alive for Kids